If you want to explore Milwaukee Wisconsin, then a charter bus rental from Milwaukee Charters is the way to go. A charter bus rental will give you the freedom and flexibility to go where you want and when you want without having to worry about parking or other transportation issues. At Milwaukee Charters, we provide affordable luxury charter bus rentals for groups of all sizes. We have several different types of vehicles for rent including standard size buses that can fit 12-50 passengers depending on your group size and needs. You can also choose between deluxe motor coaches with leather seating or luxury buses with high end amenities like plasma TVs, DVD players and CD players! If this sounds like what your group needs then get in touch today by calling us or emailing us! We look forward to helping make this trip special!
Milwaukee Bus Rentals
When you are visiting Milwaukee you can choose from our selection of charter buses or our party bus rentals. We have many different kinds of charter bus rentals. There are ordinary charter buses as well as luxury limo coaches that can be hired out as party buses. These come with entertainment accessories that help you have fun on the go. We have packages that are designed to convert a party bus into your birthday celebrations or bachelor party events. You can make use these coaches in any way for group transportation. We have limos for hire as well through our agency service. These come at cheap limo rental prices.
Charter Buses Near Me

It is easy to avail of our party bus rental Milwaukee You will be able to find our agency details that are listed in most regional directories. You could call us directly to make a booking as well. We will help you identify the right coach or model as per your specific transportation need.
We have several cheap charter bus rentals for hire. For instance, there are shuttle coaches, minibuses, passenger party buses and motor coaches. These vehicles differ as per the seating capacity or the amenities you use on board. The seating capacity differs from 14 to 50.
We offer our limo service Milwaukee as well. Under this service we have different limos and models for hire such as Chrysler 300, BMW, Cadillac Escalade, Hummer Limos, Mercedes Benz or Lexus as well as Ford Excursion. These and more options exist at our agency besides hiring of wedding party bus You could avail of these vehicles if you have a wedding in town.
The limos and shuttle coaches that we offer for hire can seat people from 2 to 14. These work well for small group rides, even if you are looking for city or airport transfers.
Charter Bus Rental Prices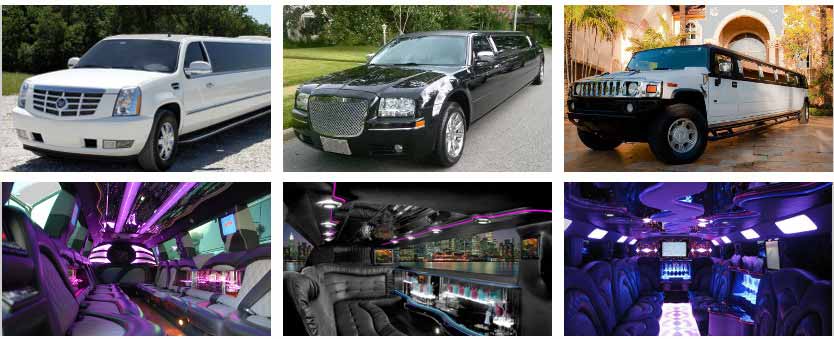 There are attractive discounts to avail from our agency from time to time. We also offer packages that are standard bookings that one can avail on the go. The prices of our party buses or limos are based on the models or passengers one wishes to accommodate, hours of hire as well as distance to be covered. We offer luxury amenities which can help make a party on board a complete success. These come at additional prices.
Things To Do

There are several points of interest that you could visit when you are at Milwaukee:
Milwaukee Public Museum; it is a natural history museum in the area that is state of the art.
Harley Davidson Museum; it is a museum that is dedicated to the legendary motorcycle company and its exhibits.
Milwaukee County Zoo; this is a must visit for families as there are wildlife exhibits as well as a carousel ride to try out.
These and other places can be checked out by traveling in one of our cheap party bus rentals. These are perfect as group ride transportation.
Milwaukee is a great city to visit, with a lot of attractions to see. You can see these attractions by driving yourself or you can rent a charter bus from Milwaukee Charters. Charter buses are great for group travel because they are large enough to fit everyone and have all of the amenities you would expect on a larger vehicle like this. When it comes down to it, chartering your own bus means that you have more freedom with where you go and when you go there.
Charter Bus Rentals Milwaukee Wisconsin
Milwaukee is the largest city in Wisconsin, and it's a great place to visit! There are tons of attractions and things to do. If you want to see some museums, there are plenty of them in Milwaukee. If you want to catch a show or concert, there are also lots of venues where you can do that. If you're looking for something different at night, Milwaukee has plenty of restaurants with good food and drinks. And if your hotel doesn't have free WiFi, don't worry! Most hotels offer free WiFi these days so there's no reason not to grab lunch before heading out on your next adventure!
Motorcoaches and Minibuses For Rent
Motorcoaches are great for groups of 15 or more, while Minibuses are the perfect choice for a smaller group of 8 to 12 people. You can choose from a wide selection of motor coaches and minibuses to rent in Milwaukee, WI. The price per hour depends on which type of bus you want to rent and how long you need it for.
Bus Rentals Near Me
To find a bus rental company near you, type "bus rentals near me" into Google or another search engine. To find a bus rental company near your destination, type in the name of the city you're traveling to followed by "bus rentals." If you're flying out of MKE Airport, for example, try searching for "Milwaukee Airport bus rentals." If there's any doubt whether the company is located close enough to where you need it—a hotel or venue in particular—call them up and ask!
Why Choose Milwaukee Charters Wisconsin?
We are a reliable company. We have been in business for years, and we have an excellent reputation. Our customers are always satisfied with our service and our vehicles. We have a wide range of vehicles to choose from, so you can be sure that we will find one that meets your needs perfectly.* Our team is dedicated to providing the best customer service possible. They're here 24/7 to answer any questions or concerns you have about your charter bus rental experience. We've been in this industry for decades, so we know what it takes to make sure everyone has a great trip!
Luxury Charter Buses
A luxury charter bus rental from Milwaukee Charters is a great way to travel in style. Our luxury buses have reclining seats, TVs and wifi, and are perfect for events, weddings and sporting events. We offer a variety of luxury buses that can accommodate groups of 15-50 people.
Charter Bus Pricing Explained
Charter bus prices are not just based on the type of bus you choose, but also on the number of people riding in it. The more passengers you have, the higher your charter bus price will be. Charter Bus companies charge hourly rental rates for their vehicles and make money off fuel surcharges and taxes that are added to each ride. This is why when we quote you a price for your trip, we include everything! You can rest assured knowing there will not be any surprises when it comes time for payment.
Minibus Rentals
If you are looking for a minibus rental, Milwaukee Charters can help you find the best bus rental rates in Milwaukee. Minibuses are also known as mini coaches and they offer a lot of benefits. They are popular with schools because they can carry large groups of students at once. Minibuses are also used for airport transfers, sporting events and corporate events.
Mini Bus Pricing Explained
Mini Bus pricing is based on the number of people on the bus, distance of your trip and amenities needed. For example: A 50 passenger mini bus charter mini bus trip from Milwaukee to Chicago will cost less than a 30 passenger shuttle service. A 70 passenger charter party bus rental is more expensive per person than a 15 passenger limo bus rental because it has more seats and features like in-bus restrooms, leather seating and tables for drinks or food.
Motorcoach Pricing Explained
Motorcoach pricing can be confusing, especially when you're looking at different motorcoaches that have the same model number. It's important to realize that there are many factors that determine the cost of your bus rental. Number of passengers – The more seats on the bus, the higher your charter costs will be. Distance traveled – The distance from Milwaukee Charters's location to yours will affect how much we charge for our services. Time of day – If you need a late night or early morning charter, it will cost more than a daytime charter would because we'll have to factor in additional expenses like tolls and fuel costs that aren't necessary during regular business hours (which are considered peak travel times).
Charter Bus Rental Services
Milwaukee Charters is your number one choice for a charter bus rental in the Milwaukee area. We have been providing charter bus rentals to clients. We offer many packages and services that can be customized to fit your needs including: round trips, hourly rentals, pick-up service from hotels or private residences, transportation to sporting events or concerts in Milwaukee or surrounding cities like Racine & Waukesha County WI. We also provide special travel packages for groups such as school sports teams traveling for games at various locations across southeastern Wisconsin including Oconomowoc High School Sports Field & Stadium with seating capacity up to 1,000 people along with indoor training areas available throughout high school season which may include football games against public schools from neighboring townships such as MPSD Wauwatosa Westfield Brookfield Greenfield Whitefish Bay etcetera! If you don't see what you need listed above please contact us today so we can assist you further!
At Milwaukee Charters, we offer a variety of different charter bus rental options to choose from. Whether you're looking for a motorcoach or minibus for rent in Wisconsin, we're the perfect choice for your transportation needs. We also provide shuttle services to and from local airports, so if you're visiting family or friends in the area, don't forget to take advantage of our airport transportation services!Whether it's for a formal event or just because you'd rather be riding than driving yourself around town, chartering with us is fast and easy.